Today is the First Loves Blogfest! Your first movie, first music (song/band,) first book, and first person. Four loves, one blogfest! Thanks to Alex J Cavanaugh for hosting :)
First Movie: Godzilla's Revenge. Ah, I might as
well put Godzilla as my first
love, too. But I won't. This one had so many Toho monsters in it - I was in heaven! Anyone else remember World Beyond on Saturday mornings?
First Music: So many! I think I have to go with Sugar, Sugar by the Archies.
Bubble Gum music and preschool. A match made in sugar heaven.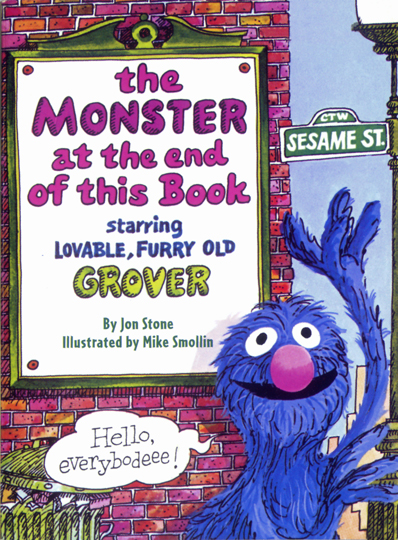 First book: The Monster at the End of this Book. No question.
Finally, First Person: Did I mention Godzilla already? Well, if I must go with in my own species, I'll have to go with Peter Tork of the Monkees. I took
turns falling in love with each one of them, but Peter was the first.
Yeah. I'm old :)
Click here for the complete blogfest list.
Happy hopping and
¡Buen Provecho!